To live in a home that makes you feel connected, inspired and happy. That was the motivation for our clients, Nathalia and Brett Crabtree, who recently built with us. Their vision was to build a home that gave them the best of both worlds, life connected to the beach and their farmland. The Hamelin Bay home design was a perfect match for their beach block in Bremer Bay, Western Australia.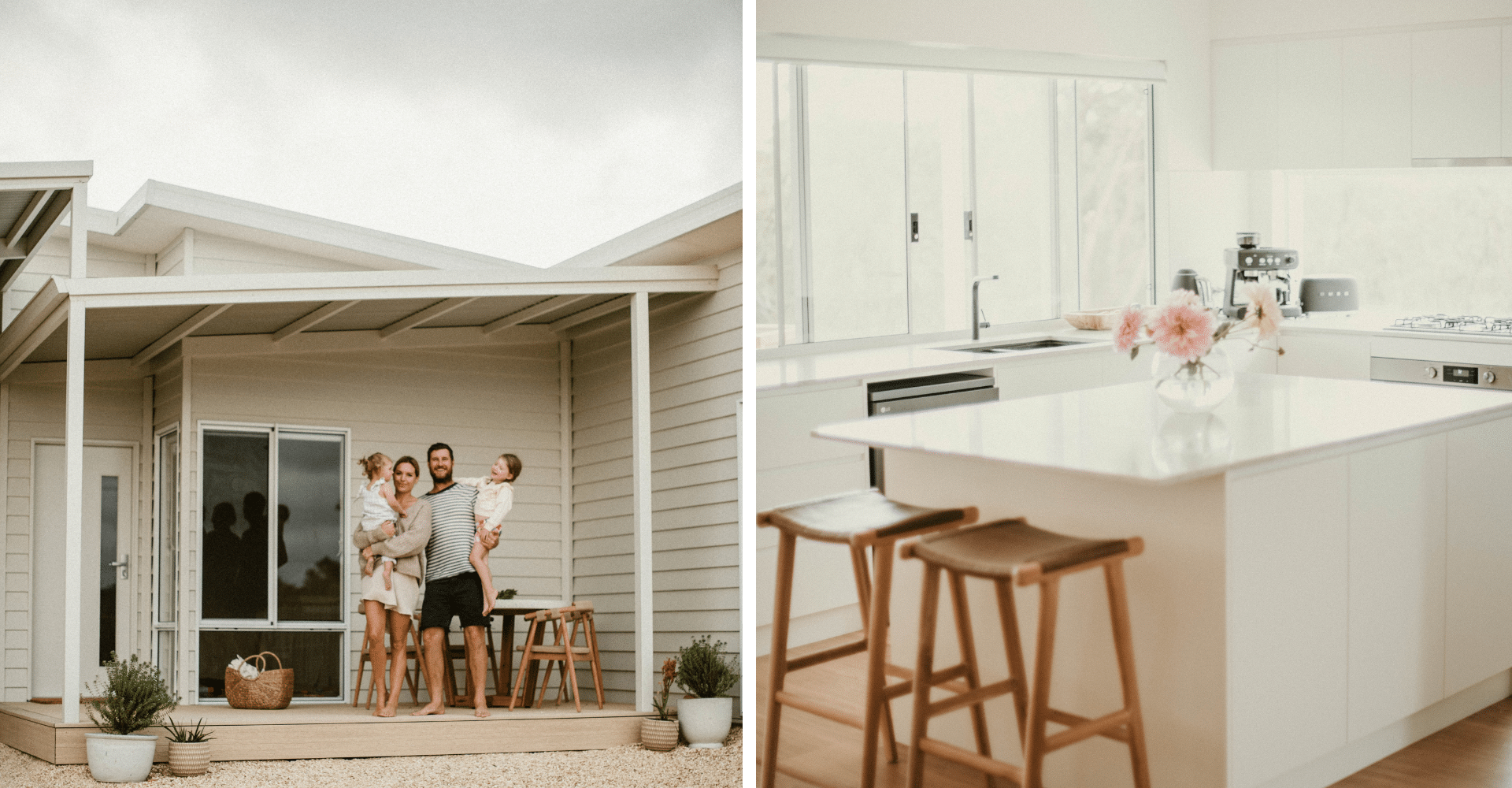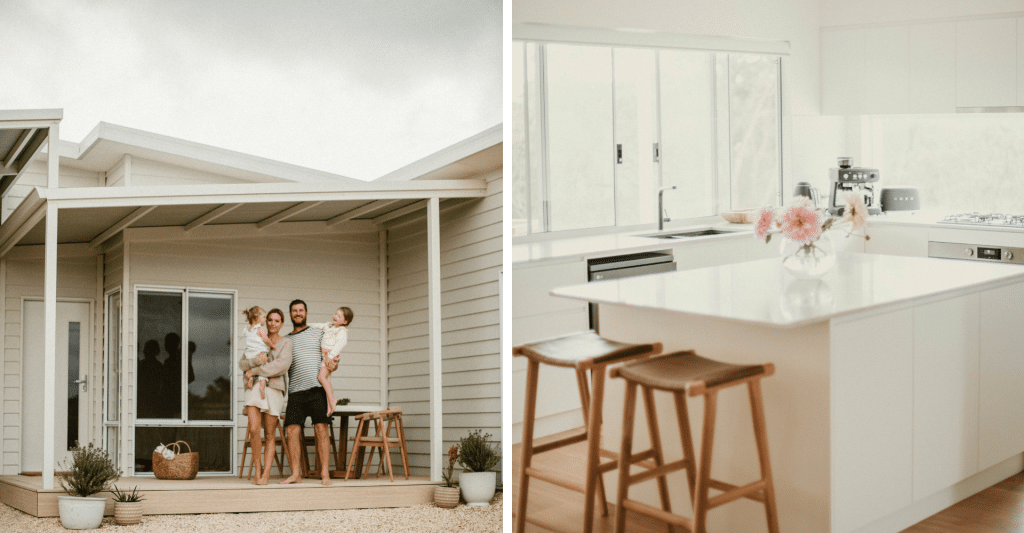 We recently asked Nathalia and Brett about their experience building with TR Homes.
Why you love living where you do?
We love being close to nature. The wide open spaces, the endless horizon and the most stunning sunsets. We live remotely but the beauty of the land and the sea makes up for it. There's something special about having nature on your doorstep, and it's a beautiful place to raise little kids. We feel so lucky that we live close to the ocean, and the girls love beach days!
What are your top tips for making a house feel like a home?
For me it really matters to go with colours that bring in warmth on things like tiles and floors, to an otherwise quite basic white colour palette. I went with a slightly warmer wood on the floor and a beautiful beige stone coloured tile in the bathrooms. It brings something comforting to a house, making it feel like a home to relax in.
I also feel like bringing in furniture pieces that I truly love makes all the difference. I wanted this home to be a coastal retreat so I went with all light furniture. Together with the warmer floor this made our home feel welcoming and light.
What advice would you give to other people looking to build a home?
Have a think about what you truly want lifestyle wise. We wanted a home that would compliment a simple lifestyle, a retreat away from the farm and a home that we could raise our children in.
When looking for a house to fit us we wanted to go with a builder that took pride in their designs and that really had an eye for detail. I think that truly is important, to pick a builder who will understand your vision, even when building a modular home.
I really wanted this home to be calm, to have lots of natural light and windows to bring the beauty of the outside in. It's so special to have achieved that with TR Homes and the Hamelin Bay.
Thank you to the Crabtree family for sharing their home building journey with us. For future updates on this home go to Instagram pages @trhomesaus & @nathalia.crabtree
Photos are paid for by TR Homes and are the work of Nathalia from @nathalia.crabtree