Design inspiration for your country home can strike anywhere! You may have items from overseas holidays that stir up emotions and launch you towards a particular design style. Mexican Minimalism anyone? Or perhaps you find your inspiration from nature. The Australian landscape has the perfect balance of colour and texture that is timelessly and simply beautiful. However you find your home design inspiration, you'll need to craft a plan to produce a cohesive space that is unique to you and your family.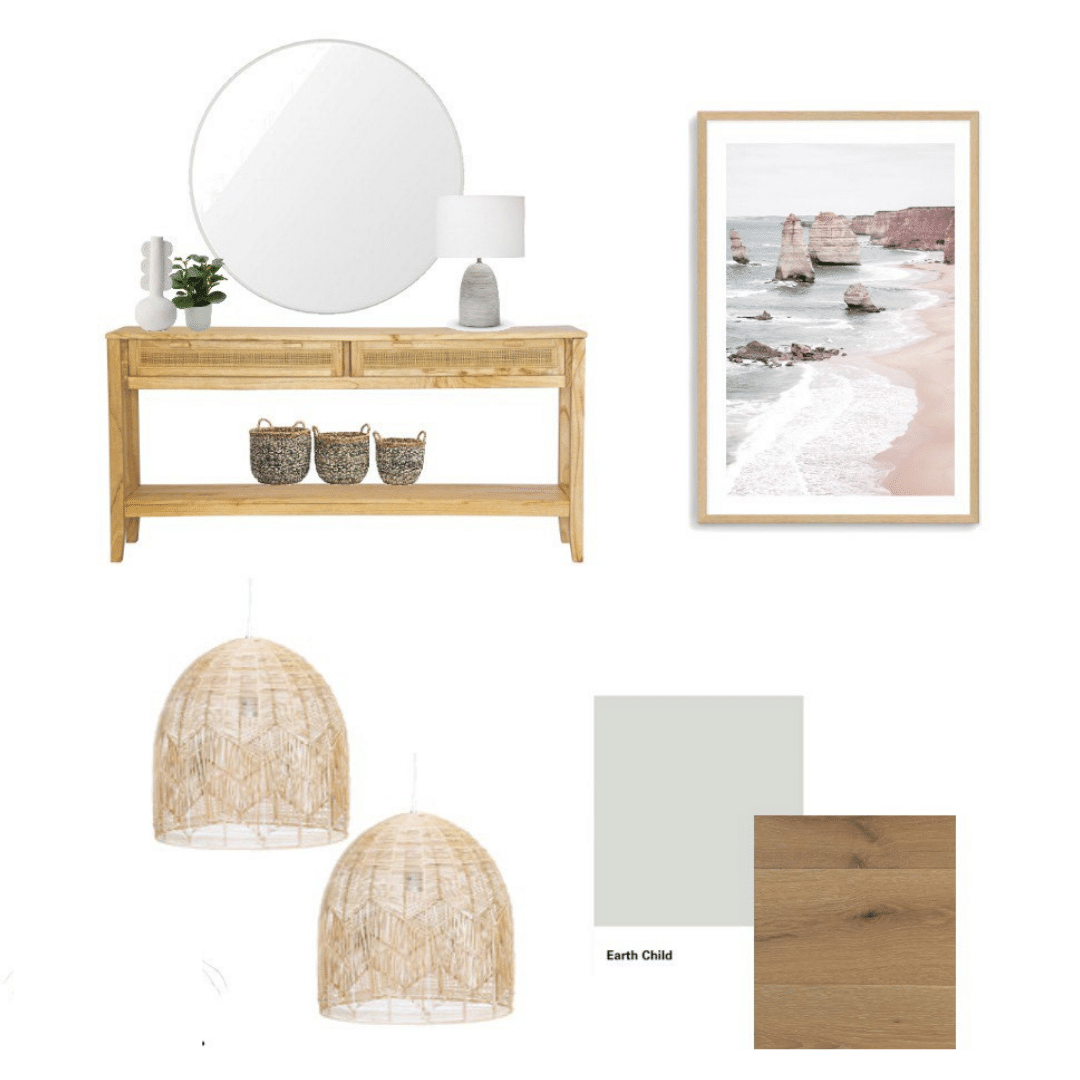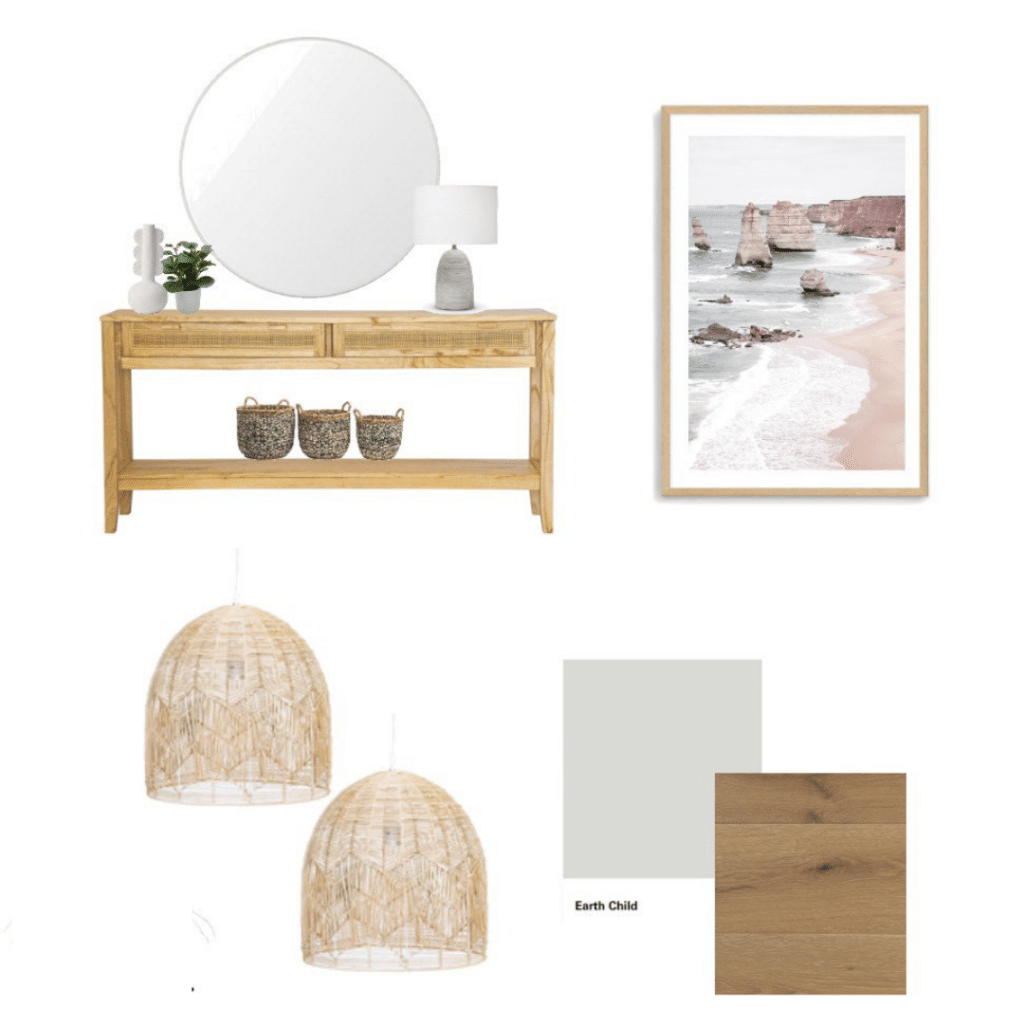 Map Out Your Design Vision
Gathering design samples for your home will help you consolidate your ideas. Yes, this is the fun part where you dream up a space that your family will love spending time in every day. It's also a very important task to allow you to navigate through the many home building decisions you'll need to make.
Collect colours, patterns and textures whichever way you like. To collate your collection use digital tools like Instagram and Pinterest, or you may prefer a pin-up board or scrapbook for the task. You have an abundance of resources at your fingertips; Interior Design blogs, magazines, books from the library, catalogues and product samples and advice from home supplier stores.
Laying all your design choices out together will allow you see if you're heading in the right direction, or if you've veered off path. If any of your selections don't fit the overall look, then this is the best time to make changes that will save you time and money in the long run.
Colour – 60:30:10 Rule
Colour is one of the most important considerations for creating a balanced and harmonious space. The right colour choice can make you feel joyously at home in a space whilst the wrong combination can make you feel uneasy and stifled. Remember this basic principle, light colours will make a space appear bigger and dark colours will make it appear smaller. But remember, it all comes down to personal choice and what affect and mood you are trying to create.
There is a handy 60:30:10 interior design rule that suggests that 60% of your room should consist of your dominate colour, 30% your secondary colour and 10% for accents like cushions and decorations. You'll be pleasantly surprised how this simple guideline can enhance the overall look and feel of your living space.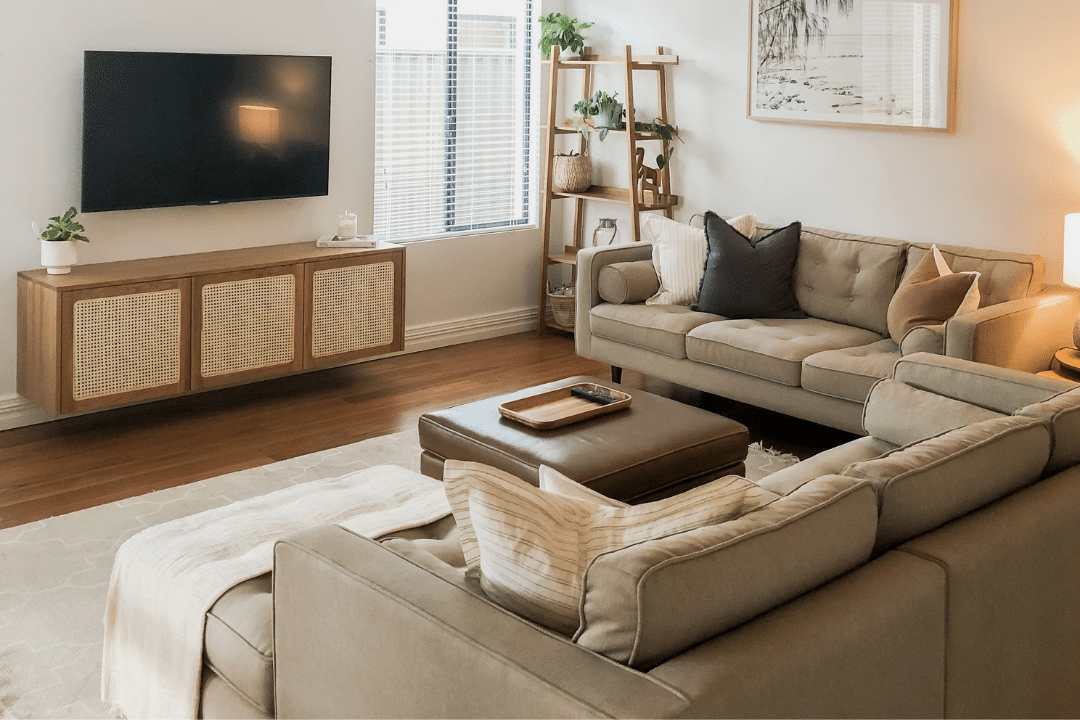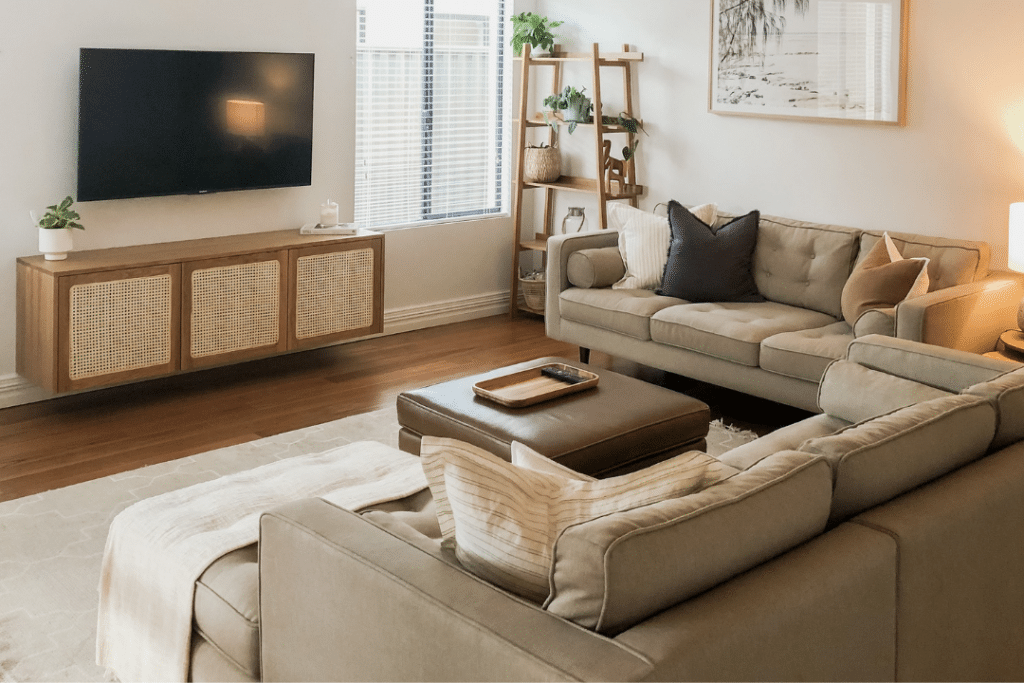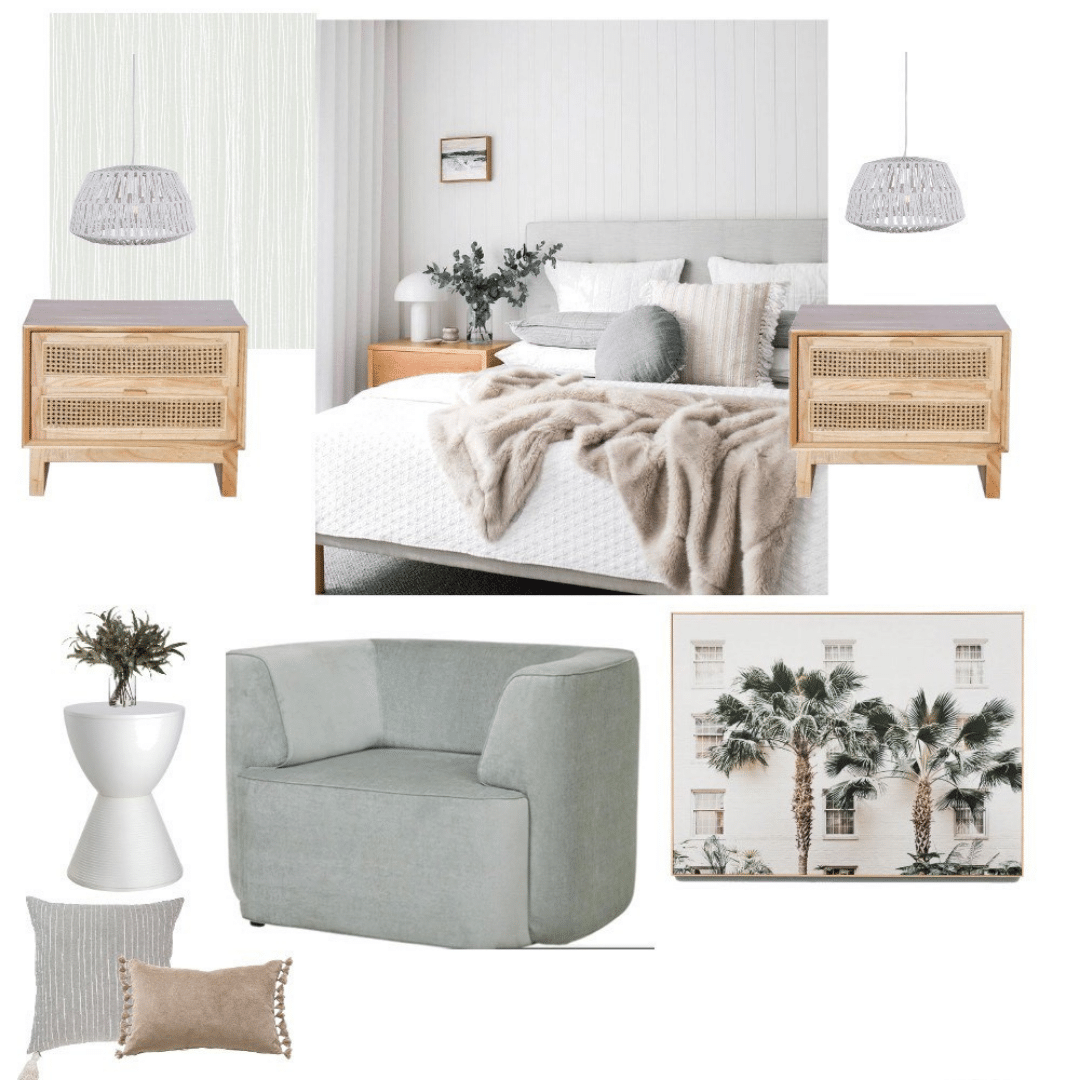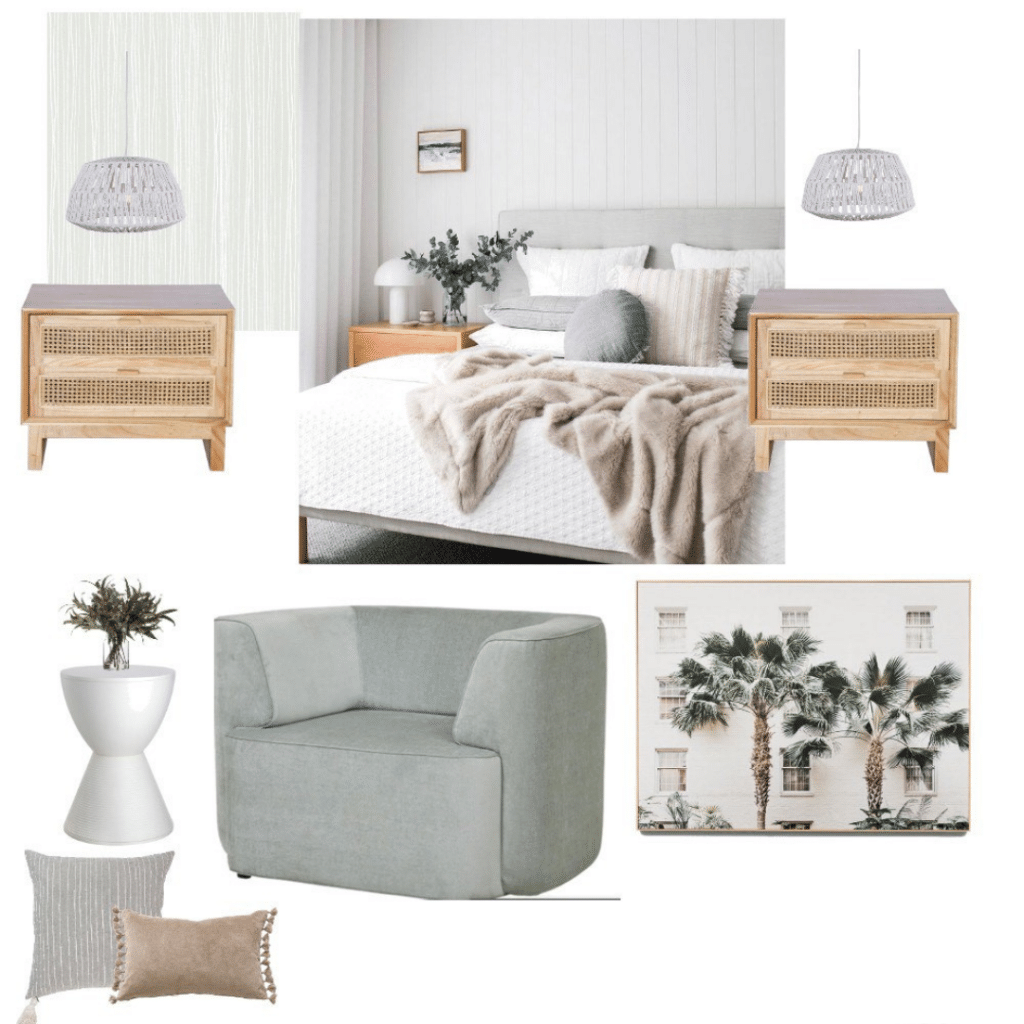 Turn Up The Texture
Texture makes a space more tactile. That beautiful rug underneath your feet not only looks good but gives you a cosy feeling too. To get that touchable look and feel to your home consider adding texture in window treatments, cushions, artwork, furniture and more. You don't have to spend lots of money adding these items to your home. Kmart and Big W are just some of the stores where you can find affordable homewares. You may even like to find some treasures at op shops and second-hand furniture stores.
Basically, anything that has a natural fibre will add depth and soften a room. Speaking of all things natural; How about adding plants to your design to instantly turn up that texture? Pick a combination of plants to create an earthy natural vibe whilst also adding oxygen to the space. There are many plant choices available from smooth, glossy or spikey leaves, hanging plants or plants that tower towards the ceiling.
We hope these interior design tips inspire, motivate and help guide you on your home building journey.
Building a home can be exhilarating, rewarding, emotional and at times exhausting. However, with detailed planning and the help of our team you can alleviate moments of overwhelm and just get on and enjoy the experience.
TR Homes tip: If you are building a home with us prior to your prestart meeting then make sure you visit a Crosby Tiles store to carry out your tile selections, and Trevor's Carpets to carry out your internal flooring selections, see details below. If you are happy to select from the Builders standard range, then we can show you samples in our showroom.
Crosby Tiles
Osborne Park: 46 Hector St West
Ph: 9446 6000
Myaree: 96 Norma Rd
Ph: 9317 7299
Trevor's Carpets
Osborne Park: 12 Frobisher St
Ph: 9202 4545
Myaree: Suite 5, 90 Norma Road
Ph: 9317 1466
A very special thank you to Carly from West Interiors for supplying images for this article. Carly is a Perth based Interior Designer and her contact details are listed below:
Instagram: @west.interiors
Email: west.interiorsstudio@gmail.com
Phone: 0413 519 888
Web: westinteriors.com.au