Anyone who is a fan of the hit TV show MythBusters will know about the mad antics of Adam Savage and Jamie Hyneman who've made their names trying to prove or disprove all sorts of crazy urban myths.
Can you build a yacht that actually floats just using duct tape? Is it true that you can enjoy a smooth ride in a car fitted with square-shaped tyres if you drive it fast enough? Or when they tested out whether it is actually possible for a bus to fly 50 metres in the air as depicted in the Keanu Reeves' movie Speed.
While Nathan Hollis is a big fan of the show, he's also on his own personal "myth-busting" quest. In particular, Nathan is out to DISPROVE a few myths about modular housing.
The biggest one of the lot is the association some people make between those old-fashioned "transportable houses" and today's high-class modular homes. Nathan is a bit obsessed with proving this to be one big myth especially given that TR Homes is celebrating 50 years of building quality modular homes for thousands of Western Australian families.
"There is no doubt that when people started building homes in a factory yard and then transporting them on a truck to be set up on-site, the notion of a "transportable" home was correct," said Nathan.
"But half a century on that idea is well and truly out of the window.
"I would actually challenge anyone to walk through one of our completed modular homes on site and even notice that it isn't what is traditionally called a "site-build.
"One of the big breakthroughs that has set TR Homes apart over its 50-year history has been the use of concrete slabs rather than the traditional wooden or metal flooring that was typically used. (In fact, some modular builders STILL use these).
"In the olden days, you would walk through the so-called 'transportable" and tell by the "echoing" of a pair of work boots that it had probably been built as a light-frame construction that was lifted onto the back of a truck and transported hundreds of kilometres to its final resting place.
"These days our homes feature a solid, concrete floor with walls and roofing made from high-quality material that insulates the inside from the extremes of heat and cold.'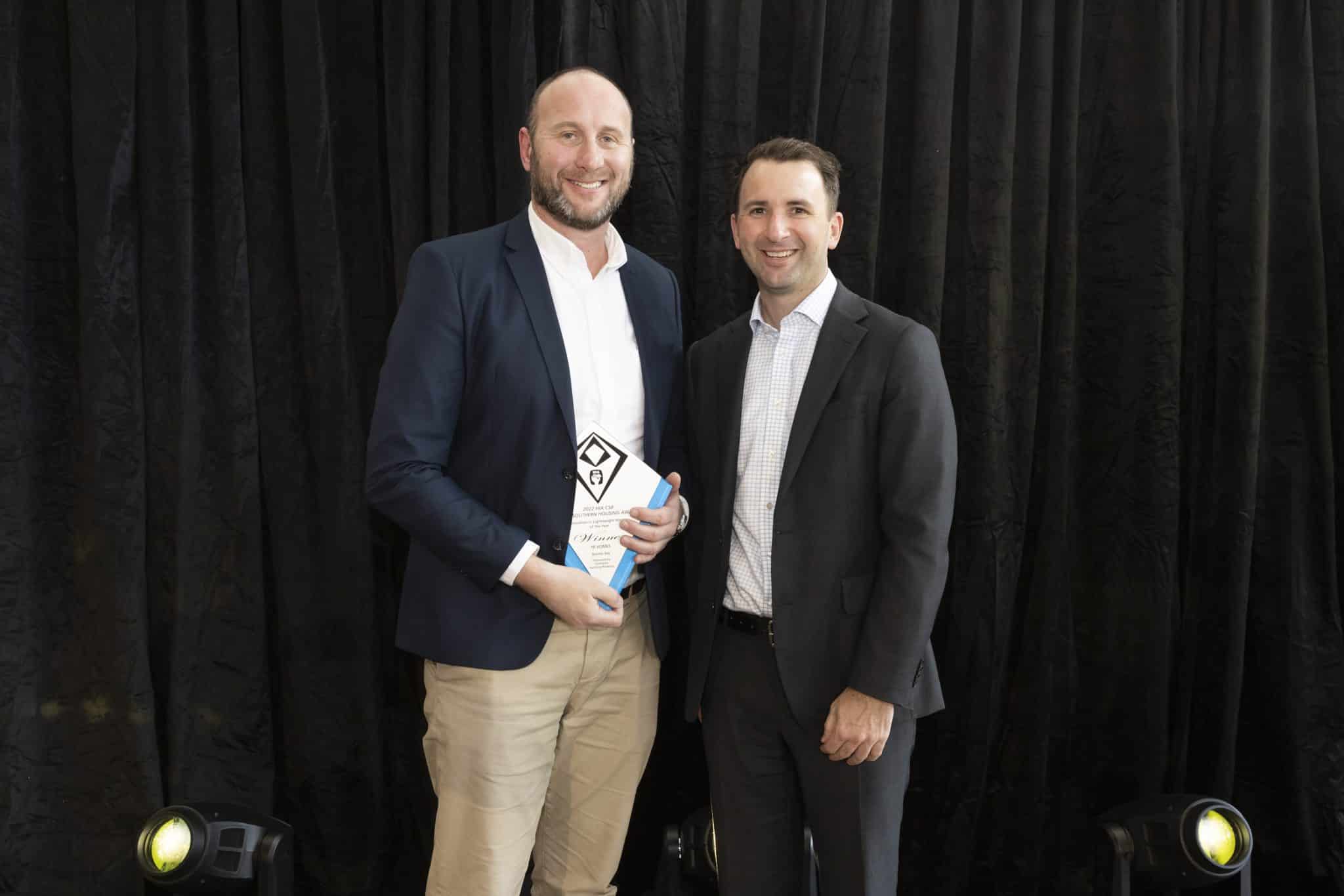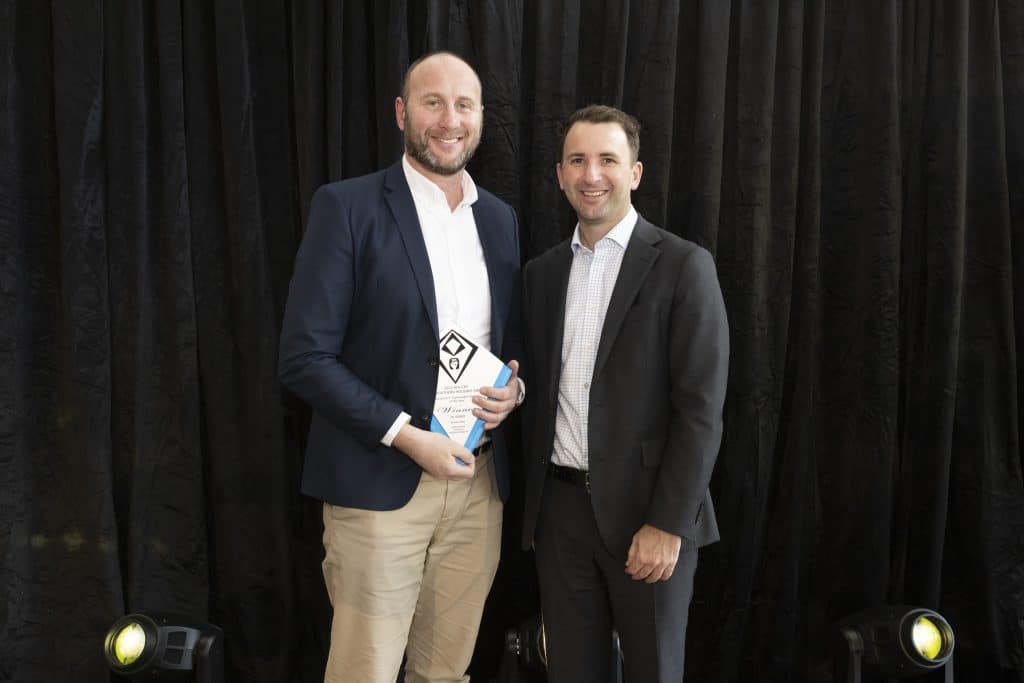 Image: Nathan Hollis (left) accepting TR Home's 2022 HIA Awards
Previously from a brick and tile background, Nathan joined TR Homes as a Group Sales and Business Development Manager eight years ago and was struck by the WA obsession with brick and tile. Now on he's on his own journey to educate consumers about the benefits of steel frame building.
"I don't think a lot of West Aussies have grown up thinking that brick and tile construction is the only way to go when in fact, around the world quality homes are built from a whole range of different materials," he said.
"Interestingly, over the past decade here in WA, even for homes built on site, a lot of architects are choosing to move to the use of alternative products like steel and cladding and achieving amazing results.
"So, I think the other myth that "brick and tile is the way to go" is quickly also being thrown out the window."
But don't take Nathan's word for it (we know he's a bit biased!) come and check out a modern modular home at our Maddington sales office. We promise there'll be no flying buses or duct-taped boats…but plenty of very nice surprises.