Independence is key to new unit
Flexible housing solutions are at the top of the trends in residential building options, especially given the rising costs of housing. Families are exploring the possibilities of independent living units (ILUs) for a variety of reasons.
"Recently, changes were passed allowing independent living units in residential areas to be larger in size," Dale Putland, TR Homes General Manager, said. "Since then we have seen a jump in enquiries from a range of buyers, including those seeking a granny flat for elderly parents, a pad for a teenage/student and increasingly, semi-independent living arrangements for family members with disabilities."
These units allow more reliant members of the family a sense of freedom, with separate living quarters within proximity of the major home structure.
"As housing affordability worsens, we are noticing a trend of multiple generations living on the same block of land - with the addition of independent living units creating more living areas with greater cost efficiency," Dale said.
Kerry Strydom, mother of teenager Todd, who has autism, sought out TR Homes to create an ILU on her property.
"We wanted to give Todd the opportunity to live semi-independently within a safe and secure environment," she said.
"We realised that with Todd's disability, the opportunities to live securely in the open residential rental market would have restrictions and limitations."
Kerry and husband Trevor were introduced to TR Homes by Questus as part of the now-halted government National Rental Affordability Scheme (NRAS). They went with the existing one-bedroom TR Homes design, the Coogee incorporating an open-plan kitchen, dining and living.
"TR Homes' Coogee design provided a practical solution to assist Todd's transition to independent living while still being close to the main family home and his support networks," Kerry said.
"The Coogee is bright and easy to clean, with a 6-star energy rating, which was very important to us."
From the time the Strydom's ordered the Coogee ILU to completion was less than four months.
"In Todd's case, we only made a few subtle changes such as changing the hotplate to a special electric type and making sure the colour scheme matched the external appearance of the main house," Dale said.
Dale advises that if you are considering these additions to your block, the best place to start is by contacting a company which is aware of the ins and outs of such projects, including site-specific and council/shire requirements.
TR Homes has been operating in the modular housing industry since 1972 and has taken the time to finesse its expertise in designs that are functional as well as appealing.
This new TR home will prepare Todd for times of change for both him and the family while still developing and maintaining crucial support networks, family relationships and friendships.
"We've noticed more self-assurance in Todd since he moved into his own unit," Kerry said. "It is envisioned that the life skills gained and relationships fostered now will assist the gradual evolution of Todd being able to live independently while maintaining a job he enjoys and connecting with friends."
Browse our Independent Living Units here.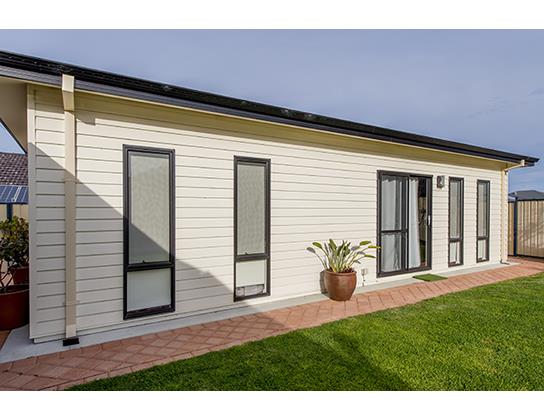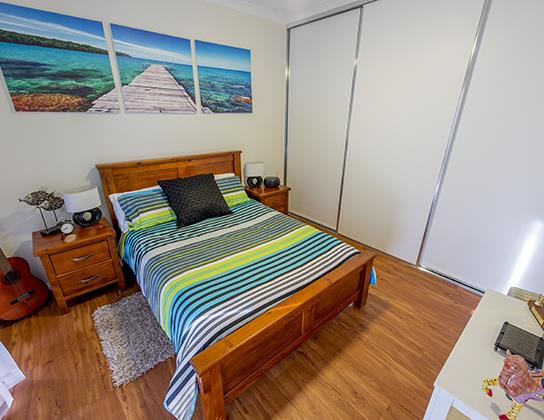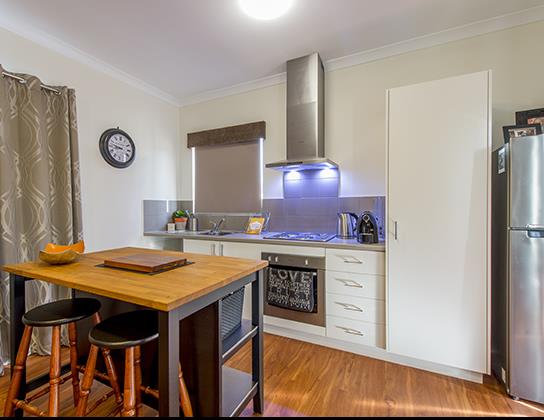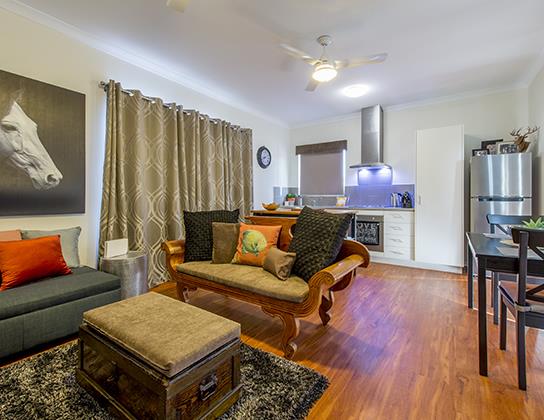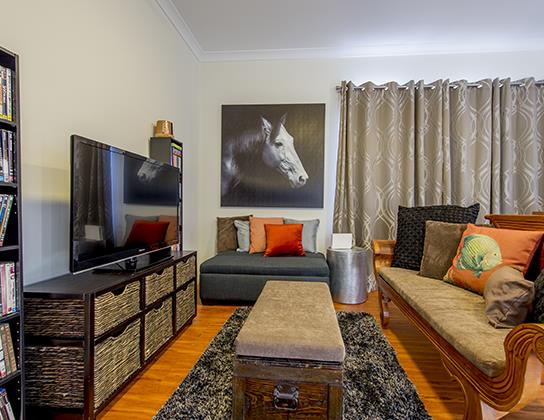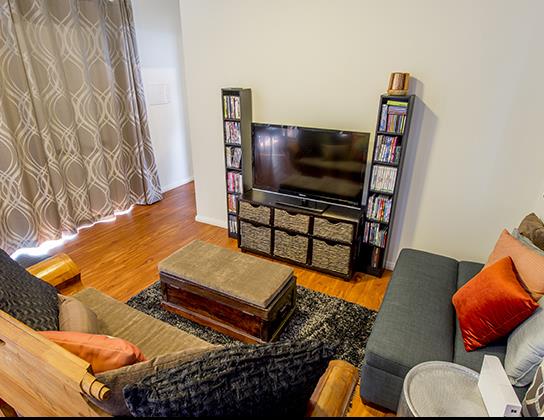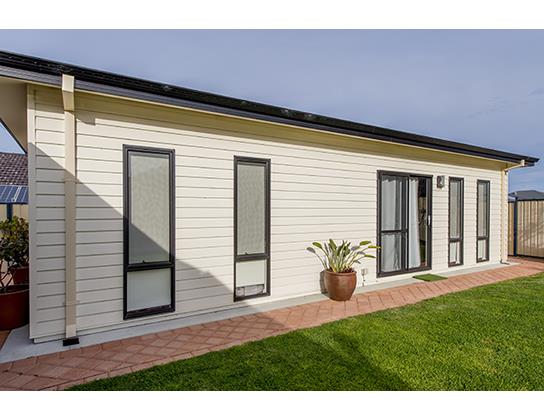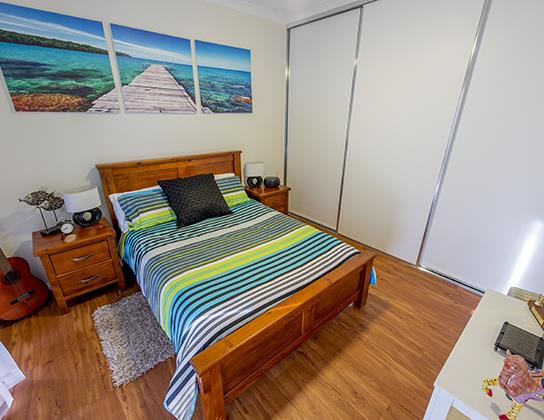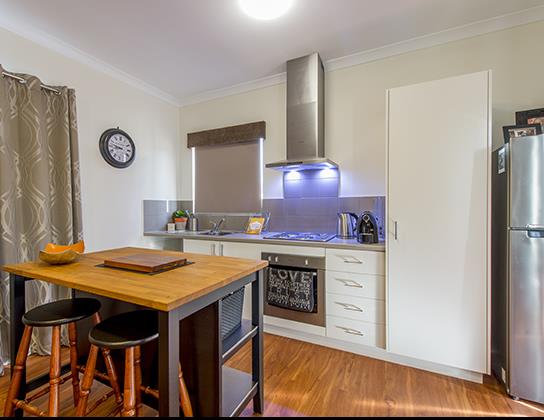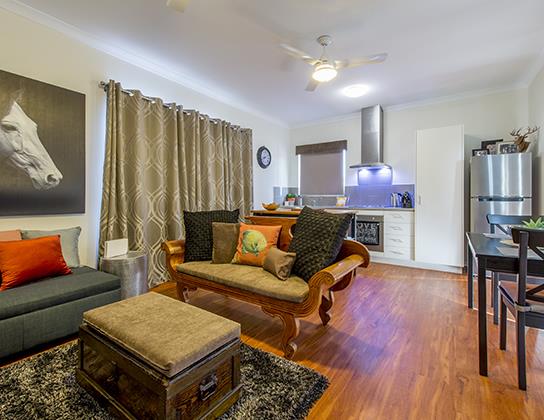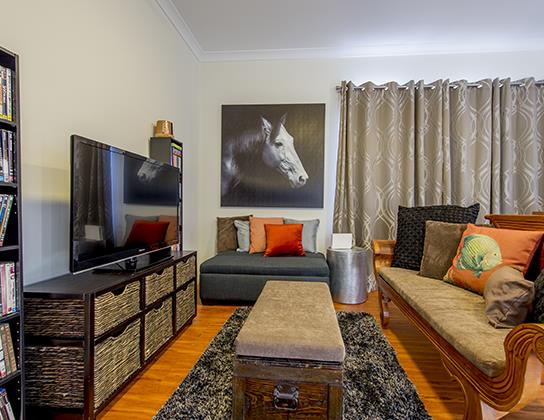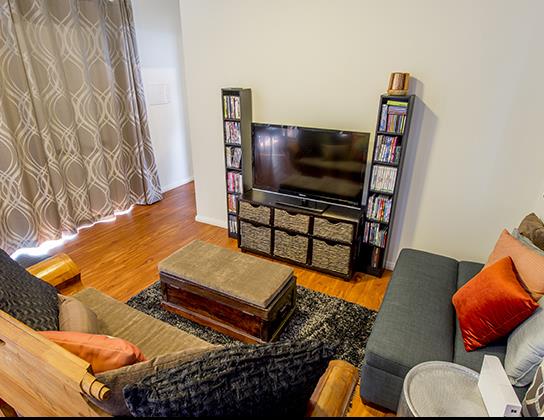 This article first appeared in the New Homes liftout of the Weekend West 13-14 September 2014 written by Jessica Rule.